Research Opportunities
Postdocs / Graduate Students / Undergraduates
Join our team!
The Colautti Lab is a diverse and inclusive group of researchers. We value creative, innovative, and disruptive research and we recognize that these goals are strengthened by embracing principals of equity, diversity and inclusion.
We are actively searching for a posdoctoral fellow to work on the tick microbiome project, details HERE. We are also looking for graduate students with 'omics or computational biology training to work on this project.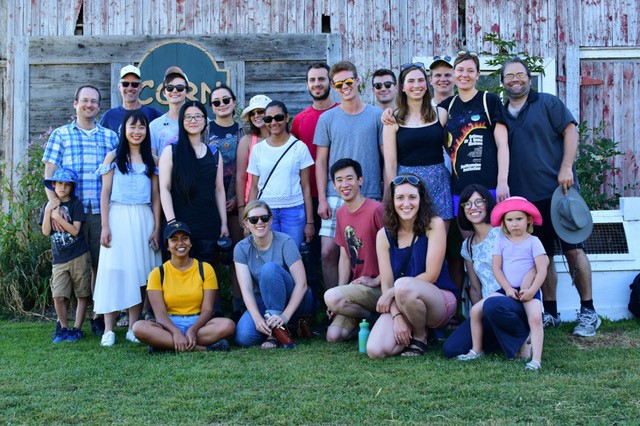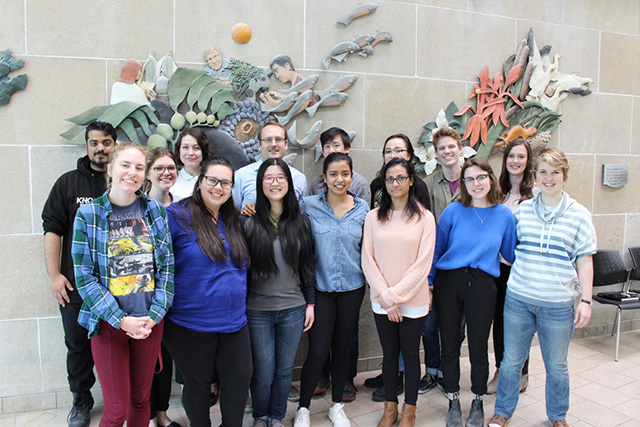 More generally, we welcome applications from individuals at any stage of academic development. If you have an insatiable curiosity, a knack for problem solving, and a deep desire to change the world, then we would love to hear from you.
Once you become familiar with our research interests, contact Dr. Colautti to discuss research interests .
Here are some links and potential funding sources:
Funding and other information
International Students and Postdocs
Start by looking for funding sources: DFATD Database
For Postdoctoral Researchers
Queen's General Information

Queen's Funding Information
Graduate Students
List of Federal and Provincial Awards

Other External Awards

Queen's University Internal Awards

Undergraduate Students
SWEP (Summer Work Experience Program) — earn ~$8,000 working on research projects for the summer!

NSERC USRA (Undergraduate Summer Research Awards) — earn ~$6,500 doing your own independent research project. This is a prestigious award that looks great on your C.V., and if you work with us, we'll top you up to the same level as a WEP ($8,000 for the summer) + room and board if you work at QUBS

537 Undergraduate Research Thesis

538/539 Focused Research Project (one semester)

Other Funding Sources
| Source | Value | Area | Deadline |
| --- | --- | --- | --- |
| International Development Research Centre (IDRC) | Varies | Varies | Varies |
| Sigma Delta Epsilon Graduate Women in Science Research Fellowships | Variable | Natural Sciences | Jan. 15 |
| National Research Council of Canada H.L. Holmes Awards for Postdoctoral Studies | Up to $100,000 | Chemistry, Physics, Biology, Mathematics | Jan. 31 |
| Azrieli Fellows Program | $35,000 | Variable | Feb. 1 |
| Davies Charitable Foundation Fellowship | $10,000 | Variable | Apr. 15 |
| Shastri Indo-Canadian Institute Postdoctoral Research Fellowships | $24,000 | Variable | Jun. |
| German Academic Exchange Service (DAAD) Postdoctoral Scholarships and Study Programs | Variable | Variable | Aug. 1 |
| CIFAR - Junior Fellow Academy | $65,000 | Variable | Sep. 1 |
| Natural Sciences and Engineering Research Council (NSERC) Postdoctoral Fellowships | $45,000 | Science and Engineering | Oct. 15 |
| The Pierre Elliott Trudeau Foundation Fellowship Program | $75,000 | Variable | Oct. 15 |
| Banting Postdoctoral Fellowships Program | $70,000 | Variable | Nov. 3 |
| Canada-US Fulbright Program Fulbright Awards | $25,000 | Variable | Nov. 15 |
| Canadian Post-Doctoral Research Fellowships (PDRF) | $36,500 | Variable | Nov. 15 |
| Killam Trusts Postdoctoral Fellowships | $10,000 | Variable | Nov. 17 |
| Foreign Affairs and International Trade Canada (DFAIT) Organization of American States (OAS) Fellowship Programs | Variable | Variable | Variable |
| National Research Council of Canada Research Associate Program | $57,000 | Science and Engineering | Variable |
| FAPESP Sao Paulo Foundation | Variable | Variable | Variable |
| DFG: Various International Programs | Variable | Science | Variable |
| IDRC The Bentley Cropping Systems Fellowship | $30,000 | Variable | Variable |
| Asia Pacific Foundations of Canada: Post-Graduate Research Fellowships | Variable | Variable | Variable |